[[ Maintenance and inspection services of heat treatment equipment ]]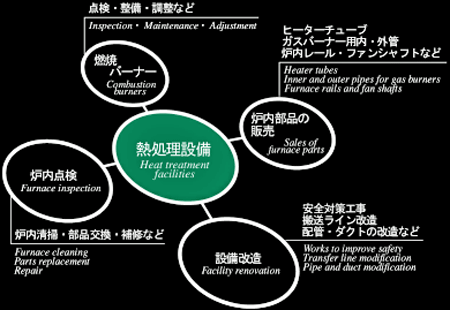 Maintainance and inspection services is our company's another core business.

Trend of heat treatment furnaces is shifting from electricity to gas.

Our skilled engineer responds customer's various request.





We propose the solution for safety, environmental consideration, energy saving.


Our strength is on-site flexibility


Getting the most out of our knowledge, technique and experiences, we propose the better solution for our customers.




Maintainance
Facility design/Manufacturing
Construction/Customizing
Furnace components distribution
Furnace inspection
Energy save analyzing
|
Top page